There are many DVDs and videos concerning the practice of traditional Yoga, Sri T. Krisnamacharya, Sri K. Pattabhi Jois, and Sri B.K.S. Iyengar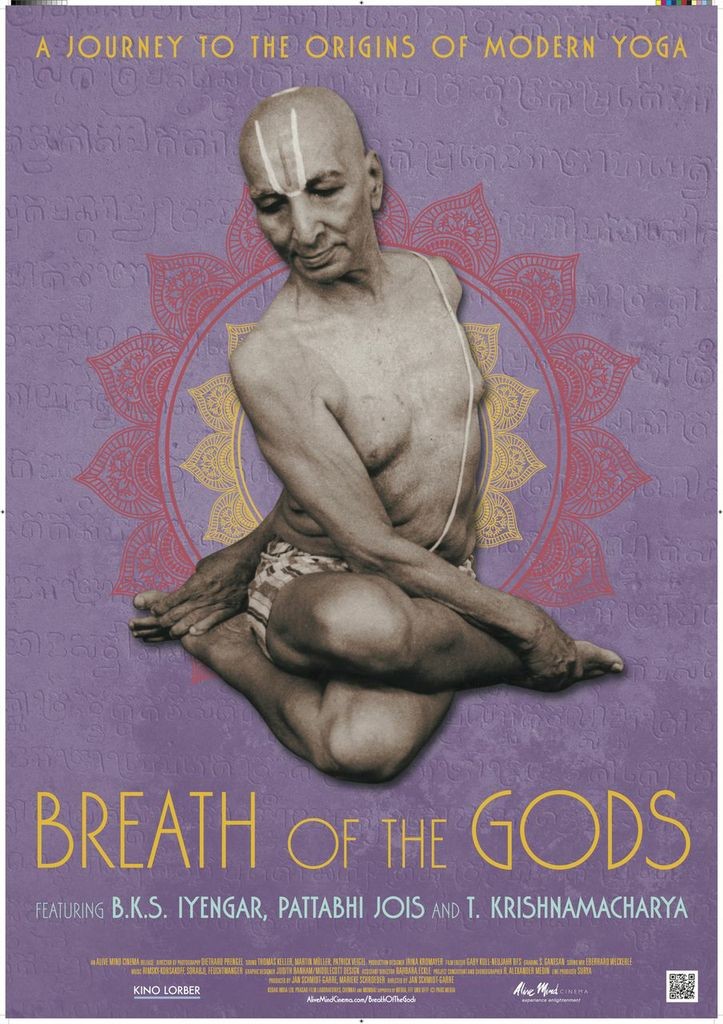 Breath of the Gods. A film by Jan Schmidt-Garre.
Featuring yoga legends B. K. S. Iyengar, Pattabhi Jois, T. K. Sribhashyam, and T. Krishnamacharya.
Modern yoga, that is, the form practiced daily by tens of millions of people around the world, goes back directly to Lord Shiva according to Indian tradition. At the same time, however, modern yoga originated in the early 20th century, a creation of Indian savant T. Krishnamacharya (1888-1989). That story is far less known and is what this film is all about.
Krishnamacharya's life and teachings are seen through the eyes of the director Jan Schmidt-Garre on his search for authentic yoga. His journey leads him from the legendary students and relatives of Krishnamacharya's to the source of modern yoga, at the palace of the Maharaja of Mysore. From Pattabhi Jois Jan learns the "Sun salutation", from Iyengar the "King of Asanas", the headstand, and finally Sribhashyam reveals to him his father's secret "Life Saving Yoga Session".
35 mm, 105 minutes
Director : Jan Schmidt-Garre
Ashtanga Yoga (Sri K. Pattabhi Jois)
GURU DVD
Produced by : Robert Wilkins
Format : NTSC
Region: All regions
Language : English
Number of Discs: 1
DVD Release Date: 2006
Run Time : 28 minutes plus extras
GURU offers never before seen insights into the life of celebrated 90-year-old Ashtanga yoga guru Sri K. Pattabhi Jois. Jois, whose students include Madonna, and who is featured in the next issue of "Vanity Fair" magazine, is certainly a hip guru. But having devoted himself selflessly to yoga throughout his life, is he happy with the accolades of the past few years? What does he actually think of his "foreign" students with their yoga dreams? What do his Western devotees get out of traveling all the way to India to see him? Some would go as far as to say he is an enlightened being . . .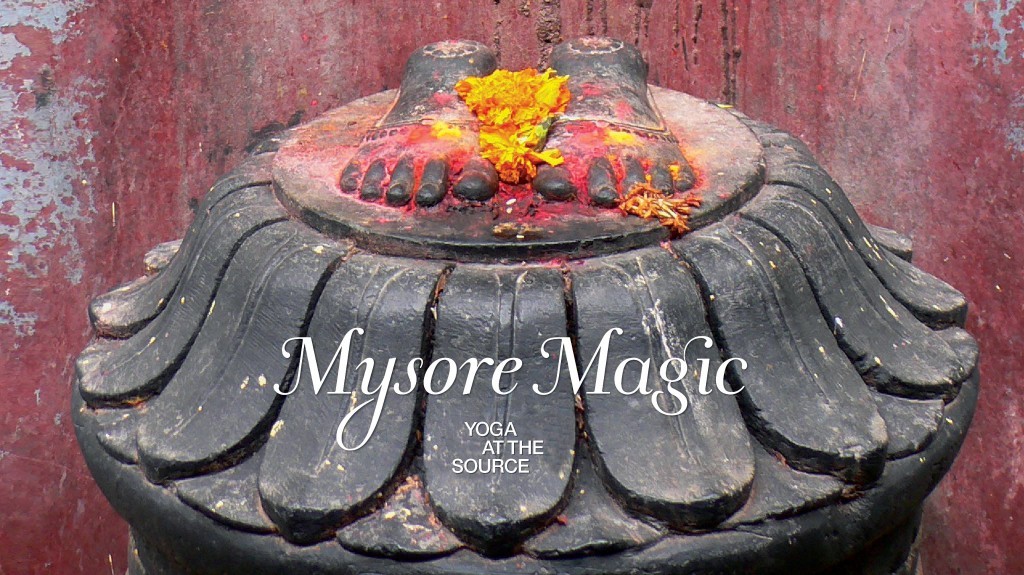 Mysore Magic : Yoga the Source – DVD, released 2012. Directed By R. Alexander Medin. Produced by R. Alexander Medin, James Kambeitz, Angie Swiec Kambeitz.
Ashtanga Yoga, série I

Ashtanga Yoga, série II

Ashtanga Yoga, série III & IV
Very nice videos where one sees Guruji giving lessons, shot 11. 06 89, by Tom SEWELL : www.tomsewell.com

Yoga on Maui, with Tim Miller mauiyoga.com
Yoga, with Richard FREEMAN.
A single video, where Richard shows the 1st series with a lot of grace. The instructions are clear and precise. Duration 126′, a 96-page booklet is included. yogaworkshop.com
" The Practice ", with David SWENSON – Ist series

" The Practice ", with David SWENSON – II & III séries
amazon.fr
Shri T. Krisnamacharya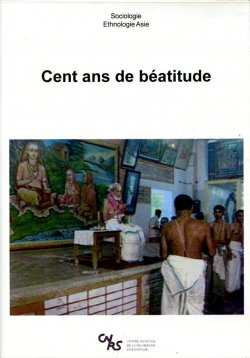 100 Years of Beatitude – DVD edited by the CNRS Images. The ceremony of the 100th anniversary of Shri T. Krishamacharya, November 1998, Chennai.
In November 1988, in Madras, Shri T. Krishnamacharya, scholar, philosopher, poet, musician, therapist and yoga master, will celebrate its 100 years. One hundred eight Brahman priests were invited to celebrate this anniversary by great sacrifices. The festivities (incantations, fumigations, recitations of prayers, various offerings) are presented in alternation with the practice and teaching of yoga by the great master Sri. T. Krishnamacharya, using archival documents. Is also evoked his exceptional life.
A film by Jean-François Dars and Anne Papillault. © CNRS Images 2005 (€20)
Krishnamacharya DVD with historic footage now available – Was an Indian Yoga teacher, ayurvedic healer and scholar. Often referred to as "the father of modern yoga.
Krishnamacharya is widely regarded as one of the most influential yoga teachers of the 20th century and is credited with the revival of Hatha Yoga. Some of his best know students were BKS Iyengar, K Pattabhi Jois, Indra Devi, His son TKV Desikachar, AG Mohan and Srivatsa Ramaswami.
http://www.yogahealthfoundation.org/blog/entry/krishnamacharya_dvd_with_historic_footage_now_available#sthash.pKmKASST.dpuf
B.K.S Iyengar
Le site officiel : www.bksiyengar.com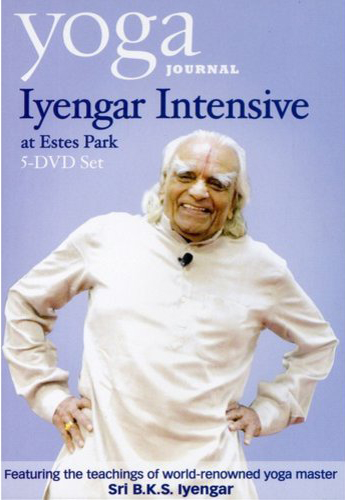 Yoga Journal Presents : Iyengar Intensive at Estes Park 5 DVD set
Live and uncut, over 25 hours of B.K.S Iyengar's latest teaching from the Yoga Journal 2005 Estes Park Conference. An essential DVD for all Iyengar students and teachers!
In September 2005, Sri B.K.S. Iyengar participated in a much-heralded intensive dedicated to his teaching, held as part of Yoga Journal's Estes Park Conference. Along with some of Mr. Iyengar's senior teachers, he provided those assembled with his latest teachings in asana and pranayama. He also made himself accessible to his students through a variety of talks and question and answer sessions.
The five DVD set, incorporating 25 hours of content, captures each session of this important event. It displays Mr. Iyengar's passion, vitality, and mastery of yoga. Blending humor and wisdom, Mr. Iyengar's presence was even more astounding given his 86 years of age. It was possibly his last visit to the United States, and one that can be thoroughly savored and continually revisited in this DVD format.
Mr. Iyengar's teaching and presence is incorporated in every session of this DVD, including :
Three asana classes (580 minutes)
The pranayama classes (282 minutes)
Q&A session with Mr. Iyengar (150 minutes)
Iyengar's Conference Keynote (62 minutes)
Conversation with Mr. Iyengar (92 minutes)
Master classes with master teachers Manouso Manos and Patricia Walden, which include Mr. Iyengar (257 minutes)
Performance by The Yoga Troup (40 minutes)
http://www.amazon.com/Yoga-Journal-Presents-Iyengar-Intensive/dp/B000FI99CW