"In a group of people for whom everything is sacred, and for whom what is not sacred may at any time become so, fabulous stories are told "
Jean-Claude Carrière – Légendes modernes, Dictionnaire amoureux de l'Inde (2001)
Sea Breeze Hotel
Ottaivadai Cross Street (see the Map)
Mahãbalipuram – 603 104 Tamil Nadu
Phone :
00 91 – 441 14 – 430 035
Fax :
00 91 – 441 14 – 430 065
Price : Between1500 & 4000 Rs depending on the type of room and the length of your stay + 12,75% taxes
Mail : seabreezehotel@hotmail.com
The Sea Breeze Hotel, has an annexe, price 700 Rs / day with access to the pool.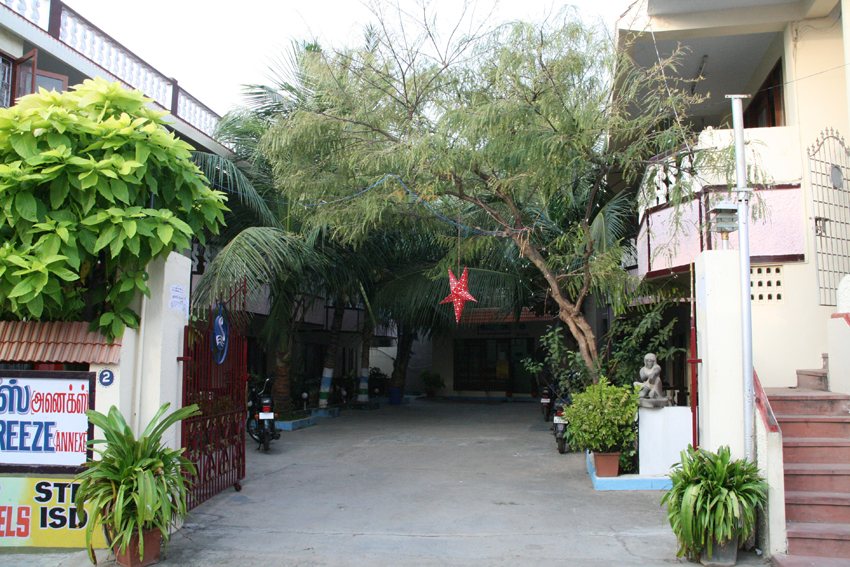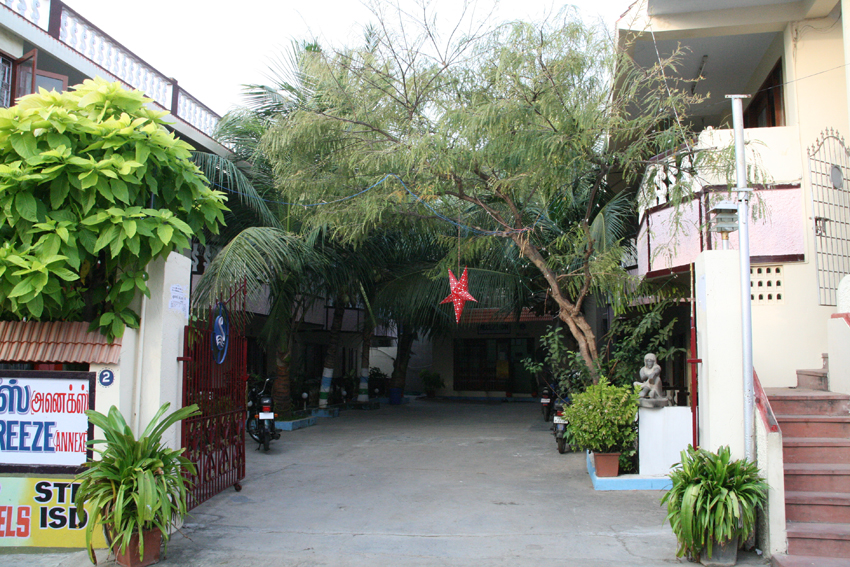 This is the first charm hotel in Mahabalipuram, that was magnificent in the past, but that has badly aged because not very well looked after, like many hotels in India.
The rooms are moderately clean but the bathrooms are clean.
Good location, very quiet, a superb garden that goes to the front of the ocean, close to the Sea Shore Temple.
Some rooms with balconies, but there's no ocean view.
Very nice shaded and well-maintained pool.
Staff a bit slow… no one really cares about anything.
Not a smile at the reception, and to have hot water, you have to be patient….
Wi-Fi possible, with an extra charge.
Parking
Gift shop
Restaurant, breakfast OK, you eat much better elsewhere…
Hotel Radisson Blue Resort Temple Bay, garden


Nota :
Booking of the rooms by email is not without problems, as is the car service to pick you up from the airport…
You may also like:
This post is also available in Français.