The village of Cholamandal is located between Mahabalipuram (40km) and Chennai (20km). It is a co-op of artists. You'll find a large variety of paintings and craft on wood, steal or copper of quality, in a large exhibition room.
Inside this complex, there is a souvenir shop where you can get the excellent book, in English "Cholamandal An Artist's Village*."
Nearby is little café serving pastry in a lovely garden, the « Garden Restaurent, Shiraz ».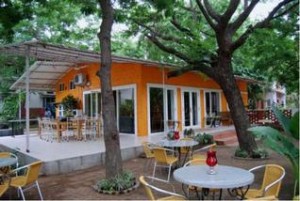 Cholamanda is 50 minutes from Mahābalipuram (40km) by car. You can take the bus to Madras (Chennai).
* Cholamandal an Artist's Village, edited by Josef James, Oxford University Press, Chennai India. ISBN 019 566988 6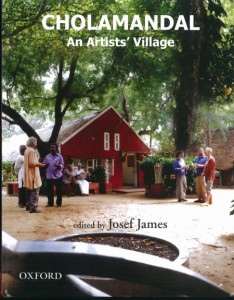 Website :