For your Ashtanga Yoga workshop at Mahābalipuram in India, below are the necessary administrative formalities.
Formalities at the date of 28 February 2016 :
You need a valid passport (valid for at least 6 months after the date of departure).
You must obtain a visa (mandatory) that can be obtained at the Consulate of India in your country.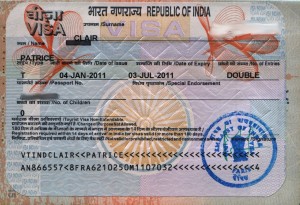 On the website of the Indian Centre of your country for Visa applications :
You can obtain the forms and fill them in,via the Internet.
You will need two identity photos size 5 cm x 5 cm
Price: 80 €
Allow a week to get your in Belgium. (BECAREFULL: for some foreigners – like the British – it can take longer ) 
Caution: always check on the official website of the Embassy, the formalities can change !
The Indian Embassy 
Belgium: indembassy.be 
217, Chaussee de Vleurgat, 1050 Brussels, Belgium.
Working hours : 9.00 AM to 5.45 PM from Monday to Friday
1.00 PM to 1.45 PM Lunch
Telephone Numbers : +32 (0)2 6409140 & +32 (0)2 6451850
Fax Number : +32 (0)2 6451869 (Consular wing) & +32 (0)2 6489638
France: http://www.ambinde.fr   
15 Rue Alfred Dehodencq, 75016 Paris, France
Tel. : 00 33 1 40 50 70 70
Fax : 00 33 1 40 50 09 96
Métro (Subway) : La Muette (Line no 9)
Indian Centre for Visa applications 
      http://www.ppcfr.lnk.visafirst.fr/fr/fr_visas