Jesus called his twelve disciples (in the Matthieu chapter 10-Verses 1 to 9)
V1. Having called his twelve disciples to him, he gave them authority to drive out impure spirits and to heal every disease and sickness.
V2. These are the names of the twelve apostles: first, Simon (who is called Peter) and his brother Andrew; James son of Zebedee, and his brother John;
V3.Philip and Bartholomew; Thomas and Matthew the tax collector; James son of Alphaeus, and Thaddaeus;
V4. Simon the Zealot and Judas Iscariot, who betrayed him.
V5. These twelve Jesus sent out with the following instructions: "Do not go among the Gentiles or enter any town of the Samaritans.
V6.  Go rather to the lost sheep of Israel.
V7.  As you go, proclaim this message: 'The kingdom of heaven has come near.
V8. Heal the sick, raise the dead, cleanse those who have leprosy,[a] drive out demons. Freely you have received; freely give.
V9. "Do not get any gold or silver or copper to take with you in your belts.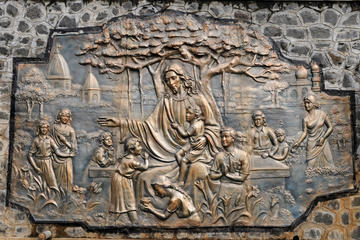 Tradition says that St Thomas came to India in 74 AD to convey the Jesus' message.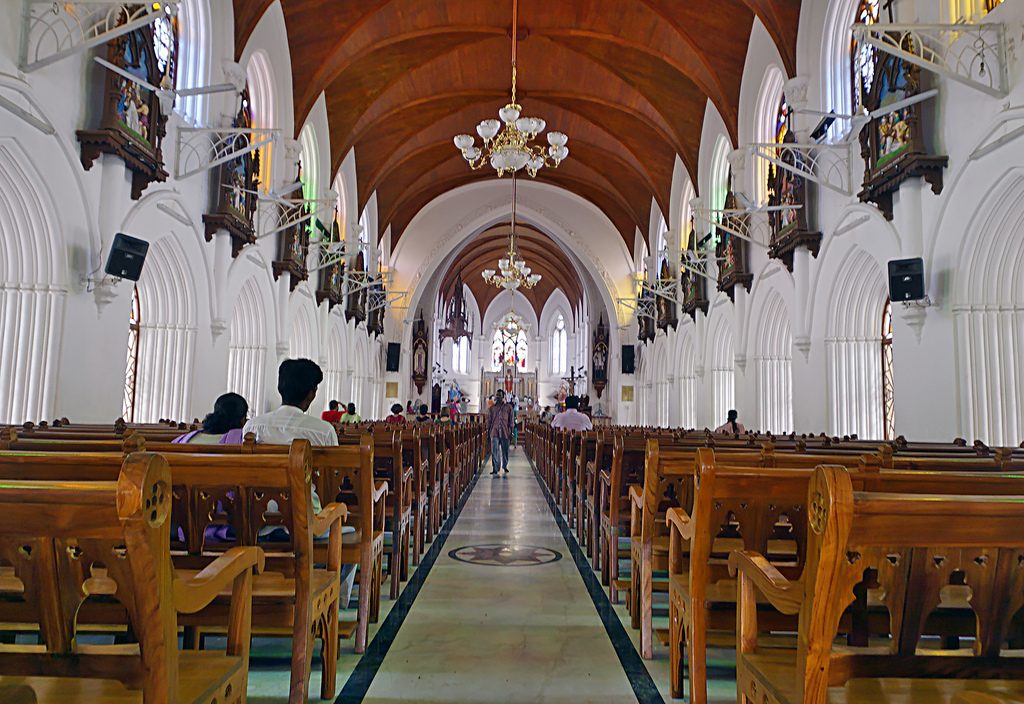 San Thome Cathedral was built in 1504. After a fire, it was rebuilt in neogothic style from 1893 to 1896, then completely renovated in its present form in 2006, its stone spire reaches 50 meters high. The building contains many relics (some bones) of Saint Thomas in the crypt. The tomb is located in the middle of the transept (accessed by the entrance of the museum at the back of the cathedral). The cathedral in itself is not extraordinary, but seeing it at illuminated night is a spectacle, it looks like a very nice white sugar cake …
At the top of Mont Saint Thomas, the viewpoint offers a wide panorama of the city of Chennai. The small church "Our Lady of Hope" (16th century, but with no architectural interest) rises from the place where the apostle supposely died.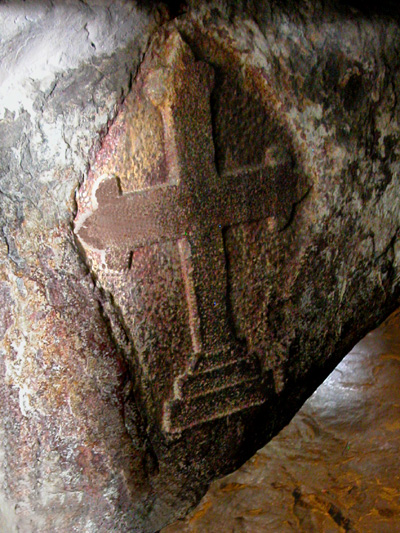 On Little Mount, 3 km from Mont Saint Thomas, there is a small grotto where Saint Thomas meditated, at the back of the cavity is a source which is, of course, miraculous …