How to get to Greece ?
By plane :
There are many flights to Athens from the main European airports. Book your flight early to get a better price.
Airlines : 
Aegean Airlines (Olympic Air) est membre de la Star Alliance. Aegean has been honored with the Skytrax World Airline Award for the sixth time, as the Best Regional Airline in Europe.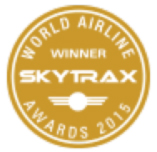 The Security (or safety) air
Be carefull : All batteries in devices must be charged (TSA). If your mobile phone, your tablet… are discharged, the boarding security service may think you are a terrorist carrying a bomb… 
Control of airport security : 
Security checks are unfortunately necessary to travel by air, some passengers find them more annoying than anything else.
Here are some tips to make sure that everything goes as well as possible :
Remove all metal objects such as keys, mobile phones (charged battery), coins, wallet, belt if the loop is metal, etc. and place them in one of the available plastic bins.
Remove your coat, jacket, Sleeveless Jacket and place them, as well as your hand baggage, in one of the plastic bins.
Remove all liquids and gels from your hand luggage and place them in a separate bin. Don't forget that you are allowed to carry, only liquid containers and gels up to 100 ml maximum, in your hand baggage, sprays are prohibited.
Remove your laptop and tablet from your bag so that they can be analysed separately (battery charged).
Follow closely the instructions given by security personnel
And everything should go smoothly, with a smile…
By boat :
It is possible to go to Greece, by ferry (with or without a car) leaving from Italy.
Departure : Ancona (Venice or Trieste) custom and police formalities are quick, arrival at Patras.
Remember to book your crossing : www.greekferries.gr 
To get to the island of Andros
Take the boat from the port of Rafina (20 to 30 minutes from Athens airport (metro).
There is 2 hours of journey – price per person: 19, -€. Dimitri, Sophie's friend is responsible for all the boat bookings.
You will arrive at GAVRIO. The port of arrival of the ferries is surrounded by sandy beaches but the village itself is far from being the « liveliest » place to reside, the village « goes to sleep » as soon as the ferry leaves. There are many terraces to have a drink or a meal.
You will be greeted at the arrival of the ferry by Sophie or Dimitri, a car will take you to the hotel KARANASOS, Batsi (at 7km from Gavrio), where we stay.
Karanasos Hotel
https://www.google.be/maps/place/Karanasos+Hotel/@37.855194,24.7838088,16z/data=!4m2!3m1!1s0x0:0xcb074a09df78a1cb
Batsi – Andros
Batsion 845 03
Greece +30 2282 041480
For more information about the island of Andros see
http://www.grecehotels.com/cyclades/andros/index.htm 
To get to Athens
Taxi 
Beware of swindling on the on prices, which tend to increase for tourists!
Normal price: € 35 during the day and € 50 at nighttime. 
Metro

Clean, quick, no waiting, a means of transport that I recommend
Athens centre to airport: € 8
Classic unit ticket: €1.40
Express bus
Airport-Athens centre: € 4
Rent a car on spot
Example of price: € 240 for a week and € 500 for 15 days (book through your travel agency, the vehicle will be waiting for you at the airport). 
Formalities :
(For European nationals) valid identity card, or passport
Car: national driving licence + grey card + green card (gasoline prices can vary from a station to another and is very expensive, more than €2 per litre for diesel).  
Practical information 
Time difference between France or Belgium and Greece: + 1 hour
The currency is the Euro
Opening of banks :
Monday to Friday: from 8:30 to 13:00
24 hours a day at Athens airport.
There are ATM's only in big cities. 
Other additional information :
Find a 'hotel' in Athens
'Greek Cuisine'
Health information in Greece