We all know the many and wonderful classic sacred Indian dances related to Shiva, under his form of Naṭarāja Shiva, the king of dance.
As colourful as they are lively, a great number of popular dances from villages, as well as sacred dances, are also found throughout India up to the borders of Himalaya. According to specialists, there are as many different folk dances as there are languages in India – which means a lot.
I admired and sometimes took part to a few ones.
In Ladakh, the Tse Shu or Nagrang dance is a ritual through which oracles make predictions. Similarly, the Kabgyat Gustor Gangon Tsedup and the masked dances (Chams) can be admired in September in Leh.
In Sikkim, the « chaam » is a religious "lamaïst" dance practiced in the Gompas temples. The most famous is the « Tse Chi », which happens in July and expresses the life of Guru Rinpoche. Another chaam happens in the beginning of February, two days before the Tibetan New Year, and symbolises the fight between good and evil.
In Penjab, the Bhangra, was originally a folkloric dance meant to celebrate the harvesting of the crops. It disappeared with the partition of the country in 1947. A new folkloric dance, the Bhangra, was then created in the years 1950. Very energetic, it is specifically practiced by men. Other dances from Penjab are Luddi, Jhummar, Dhamaal, and Gham Luddi.
In Rajasthan, there are many traditional dances such as the Kalbeliya dance, or « dance of the snake », and the « Chari dance » which involves pots full of fire. The pots that the dancers carry on their heads derive from of a ritual traditionally executed during marriages where they were used to spread light on the face of the bride.
In Gujarat, « Ghumna », which means « to turn », is a dance practiced by women using sticks. The « Teratali » dance, only interpreted by women, consists in a prayer addressed to the god Babaramdev (one the names of Krishna). Dancers carry small cymbals between each of their fingers and toes. « Terah » meaning thirteen, the dancer (who is seated) attaches thirteen cymbals on different parts of her body.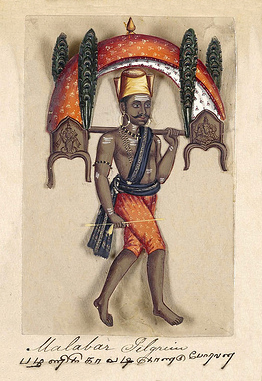 In Tamil Nadu, the Kalhaï kûtthu is more of an acrobatic show than a dance, offered by traveling artists groups who turn somersaults on poles or stilts. In the Kolâttam dance, a very old local practice, dancers choke sticks against each other following various rhythmic patterns. Finally, the Bagavatha nadanam is a religious dance, executed around a ritual oil lamp in the Madapam of temples, and practiced in honour of Krishna.
Mahābalipuram, during your stay to practice Ashtanga Yoga in winters, late December and during the month of January of each year you will have the opportunity to see in the first part of the show's « Dance Festival », some one of these folk and colorful expressions.
See : The Classical dancing