Map Unavailable
Teacher : Remy
Level : initiation
Date/Time
Date(s) - 21/10/2017 - 22/10/2017
08:00 to 20:30
Château
Château
Aywaille - Belgium
From 20 to 22 October 2017
Let us offer to ourselves a retreat from everyday life to improve our well-being.
Let us give ourselves a moment entirely devoted to ourselves, in order to feel in harmony with our bodies and our minds.
I invite you on the path of the quest for Yourself.
This retreat is an invitation to initiation for beginners, to the deepening for others, of classical yoga.
This weekend relaxing, possible thanks to the hospitality of one of my students, will be the opportunity to recharge yourself and rejuvenate physically and mentally. You will return from your stay imbued with a feeling of inner peace.
On the occasion of this retreat we will discover and explore different practices of Yoga (Sivananda / Hatha-Yoga, Ashtanga), different meditation methods, Yoga Nidra (yoga of "sleep awake"), yoga "for Two".
We will allow the waves of the mind to calm down at the edge of a pond.
We will learn to master our respiratory rhythm, the key to harmony between body and mind.
We will walk in the forest to listen to nature and ourselves.
This yoga retreat will allow you to:
Relax in a beautiful natural setting
Discover yoga and / or progress in your postures practice
Develop and deepen your practice of meditation
Meet Yoga Practitioners
Occasion of a change in your life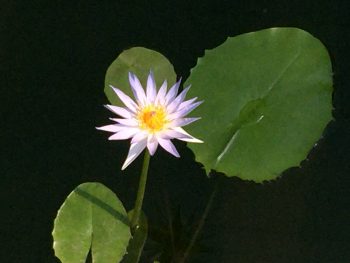 Schedule:
Friday evening: welcome, contact, snack, yoga nidra ("sleep awake")
Saturday:

8h: yoga
10:30 am: brunch
12h: walking / visit / meditation / breathing / yoga nidra
13h30: snack
14h: rest
16h: yoga
8:30 pm: meal

Sunday:

8h: yoga
10:30 am: brunch
12h: walking / visit / meditation / breathing / yoga nidra
14h: yoga
4:30 pm: snack
17h30: departure
For all contact and information / registration:
Simply write to Rémy: remymen@gmail.com
Or call 0475 907 927
Visit :  www.samadhiveillance.org