Il existe de nombreux DVD et vidéos concernant la pratique du Yoga traditionnel de Sri T. Krisnamacharya, Sri K. Pattabhi Jois, et sur Sri B.K.S Iyengar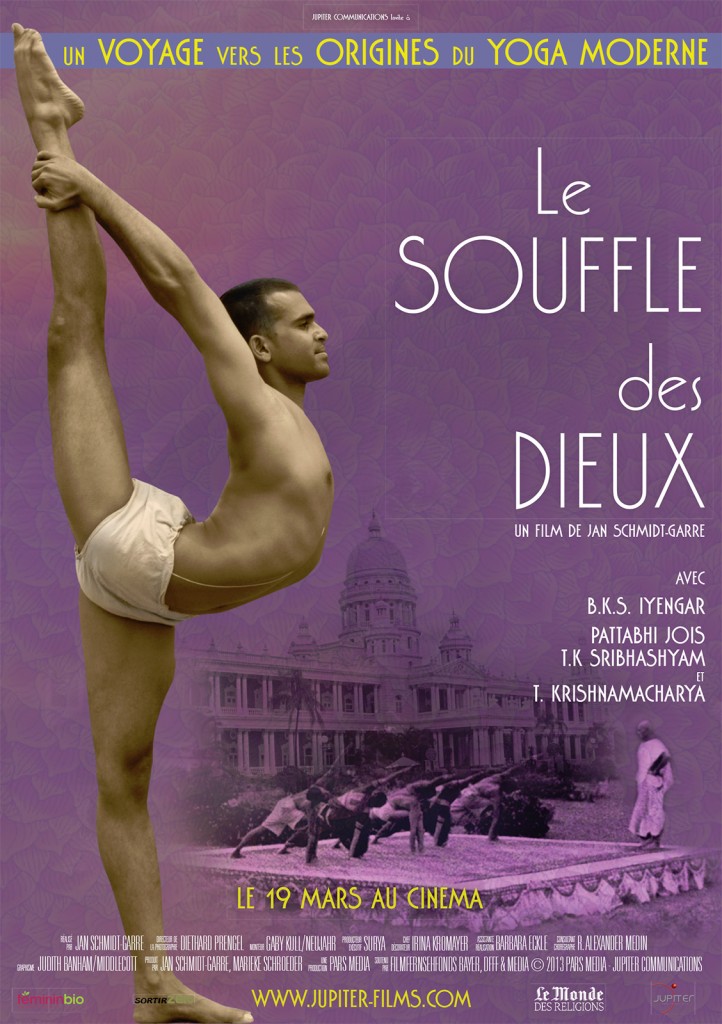 Le Souffle des Dieux. Un film réalisé par Jan Schmidt-Garre. Le yoga moderne, celui qui est pratiqué quotidiennement par des dizaines de millions de personnes à travers le monde, descend directement du dieu Shiva selon la tradition indienne. Historiquement cependant, une des formes modernes du yoga remonterait au début du vingtième siècle sous l'inspiration d'un érudit indien T. Krishnamacharya (1890-1989). Le film part à la découverte de sa vie et de ses enseignements. Au sein du palais du Maharaja de Mysore, des étudiants célèbres et parents de Krishnamacharya donnent tous leur vision de cet pratique qui est beaucoup plus qu'un simple exercice physique. On y découvre les différents styles et méthodes d'enseignement des maîtres yogis.
Ashtanga Yoga (Sri K. Pattabhi Jois)
GURU DVD
Produced by: Robert Wilkins
Format : NTSC
Region: All regions
Language : English
Number of Discs: 1
DVD Release Date: 2006
Run Time: 28 minutes plus extras
GURU offers never before seen insights into the life of celebrated 90-year-old Ashtanga yoga guru Sri K. Pattabhi Jois. Jois, whose students include Madonna, and who is featured in the next issue of « Vanity Fair » magazine, is certainly a hip guru. But having devoted himself selflessly to yoga throughout his life, is he happy with the accolades of the past few years? What does he actually think of his « foreign » students with their yoga dreams? What do his Western devotees get out of traveling all the way to India to see him? Some would go as far as to say he is an enlightened being . . .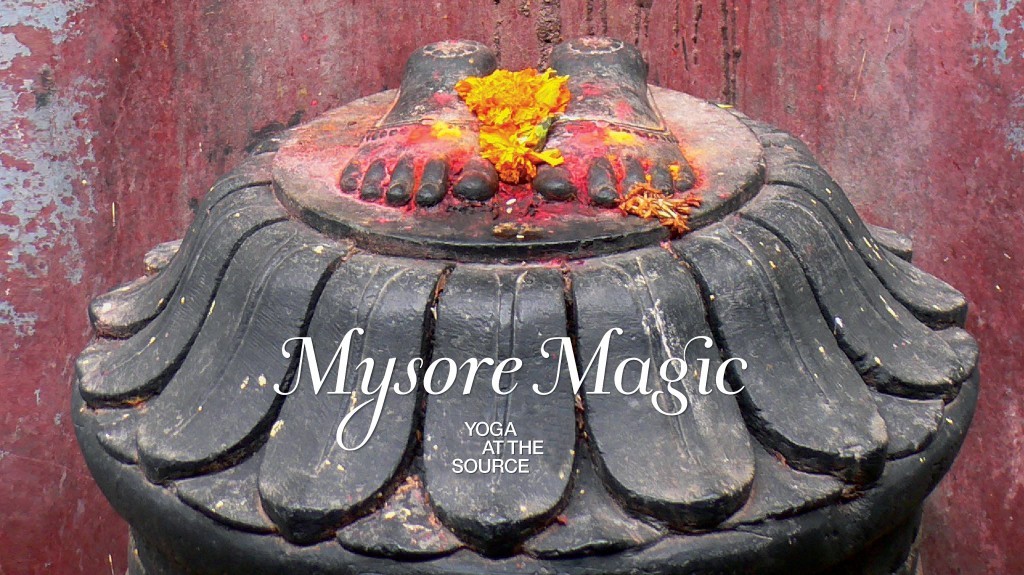 Mysore Magic : Yoga the Source – DVD, released 2012. Directed By R. Alexander Medin. Produced by R. Alexander Medin, James Kambeitz, Angie Swiec Kambeitz.
Ashtanga Yoga, série I

Ashtanga Yoga, série II

Ashtanga Yoga, série III & IV Très belles vidéos où l'on voit Gurujï donner cours, filmé le 11. 06. 89, par Tom SEWELL www.tomsewell.com
Yoga on Maui, avec Tim Miller mauiyoga.com
Yoga, avec Richard FREEMANUne vidéo unique, où Richard montre la 1ère série avec beaucoup de grâce. Les instructions sont claires et précises. Durée 126′, un livret en anglais de 96 pages est inclus.yogaworkshop.com
 » The Practice  », avec David SWENSON – I ère série

 » The Practice  », avec David SWENSON – II & III ème série
sur amazon.fr
Shri T. Krisnamacharya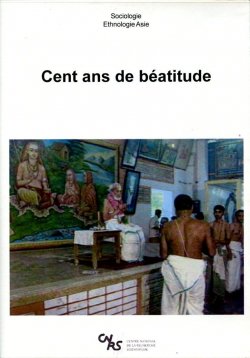 édité par le CNRS Images. La cérémonie du centenaire de Shri T. Krishamacharya, novembre 1998, Chennai.
En novembre 1988, à Madras, Shri T. Krishnamacharya, savant, philosophe, poète, musicien, thérapeute et maître de yoga, va fêter ses cent ans. Cent huit prêtres brahmanes ont été conviés pour célébrer cet anniversaire par de grands sacrifices.
Les festivités (récitations de prières, fumigations, incantations, offrandes diverses) sont présentées en alternance avec la pratique et l'enseignement du yoga par le grand maître Sri T. Krishnamacharya, à l'aide de documents d'archives. Est également évoquée sa vie exceptionnelle.
Un film de Jean-François Dars et Anne Papillault. © CNRS Images 2005 (20 €)
B.K.S Iyengar
Le site officiel : www.bksiyengar.com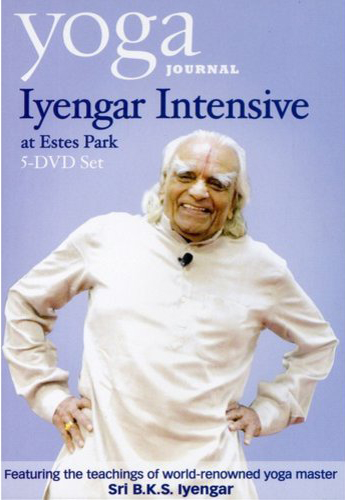 Yoga Journal Presents : Iyengar Intensive at Estes Park 5 DVD set
Live and uncut, over 25 hours of B.K.S Iyengar's latest teaching from the Yoga Journal 2005 Estes Park Conference. An essential DVD for all Iyengar students and teachers!
In September 2005, Sri B.K.S. Iyengar participated in a much-heralded intensive dedicated to his teaching, held as part of Yoga Journal's Estes Park Conference. Along with some of Mr. Iyengar's senior teachers, he provided those assembled with his latest teachings in asana and pranayama. He also made himself accessible to his students through a variety of talks and question and answer sessions.
The five DVD set, incorporating 25 hours of content, captures each session of this important event. It displays Mr. Iyengar's passion, vitality, and mastery of yoga. Blending humor and wisdom, Mr. Iyengar's presence was even more astounding given his 86 years of age. It was possibly his last visit to the United States, and one that can be thoroughly savored and continually revisited in this DVD format.
Mr. Iyengar's teaching and presence is incorporated in every session of this DVD, including :
Three asana classes (580 minutes)
The pranayama classes (282 minutes)
Q&A session with Mr. Iyengar (150 minutes)
Iyengar's Conference Keynote (62 minutes)
Conversation with Mr. Iyengar (92 minutes)
Master classes with master teachers Manouso Manos and Patricia Walden, which include Mr. Iyengar (257 minutes)
Performance by The Yoga Troup (40 minutes)
http://www.amazon.com/Yoga-Journal-Presents-Iyengar-Intensive/dp/B000FI99CW