Share the post "Hatha yoga & initiation to Ashtanga yoga with Thomas Vandenheede from 20 to 31 July 2020"
Teacher : External Consultant
Level : all levels
Date/Time
Date(s) - 20/07/2020 - 31/07/2020
08:00 to 10:00
Yellow House
1/1, Anal Gandhi Street
Mahabalipuram - India
The 'OM YOGA' Center offers you a stay in India, with Thomas Vandenheede
Hatha yoga and initiation to Ashtanga yoga
India is the largest country of South Asia, the second most populous country and the seventh-largest country by area in the world. Its capital city is New Delhi.
India has a coastline of more than 7000 km. Its neighbouring countries are Pakistan, China, Nepal, Bhutan, Bangladesh and Myanmar.
Mahabalipuram is situated about 60 km south of the Chennai International Airport on the Coromandel Coast. The so-called Group of Monuments at Mahabalipuram is prescribed by UNESCO as a World Heritage Site. It consists in a collection of 7th-and 8th-century religious monuments from the Pallava Dynasta, including temples and sculptures carved out of rock. The site, restored after 1960, has been managed by the Archaeological Survey of India.
On the way to the inner man
I'm 39, I've been practicing yoga for 18 years. I have been teaching for 9 years. Graduated from ABEPY in 2015 with Mr. Jean-Claude Honoré, I also attend Hatha yoga training.
Since 2016 I continue my yogic way and my passion by enrolling in the training of Ashtanga yoga with Mr. Jean-Claude Garnier.
Since then I have made several trips to India, training with Bharath Shetty and Jean-Claude Garnier.
Yoga is above all an apprenticeship and a discipline. I will be happy to share my experience and my daily practice during this stay. We will practice mainly hatha yoga and ashtanga yoga. This discipline, very demanding, leads to the depths of oneself.
The postural practice of yoga is a path, it is different for everyone. It is an apprenticeship and a dialogue with oneself.
Practical information
On the first day of the course we will go to Auroville for the Matrimandir Pass (center and meditation place of Auroville), which we will visit in the middle of the second week.
In the program 
Yoga, discoveries, unforgettable encounters.
Example of a typical day : 
8h – 10h practice Hatha yoga and initiation Ashtanga yoga
10:30 – 11:30 breakfast
12h – 13h30 return to the cottage to cool off
1:30 pm dinner
The afternoon is free
Possibility to book and follow an Ayurvedic massage treatment at Krishna
Relax by the pool
Go on a discovery of the city
The evening the group meets to share a delicious Indian meal
A trip :
During each session on Tuesdays and Thursdays of the two weeks, we will visit in the afternoon, temples and nearby towns.
Photos of the Yoga rooms :
Mats, blocs and straps will be at your disposal. Obviously you can bring your own kit, if you prefer.
To go to Māhabalipuram
Two possibilities :
1   For yourself, you give me your flight number, the date and time you arrive (arrive at the latest, the day before the first day of the course, Sunday). A taxi will pick you up at the airport and take you to your hotel (allow 2000 roupies, + or – 30 euros for the taxi).
2   I will contact the agency Welcome Travel, (authorized to travel to India), and negotiate the best conditions for the tickets. Flight opening is scheduled 11 months before.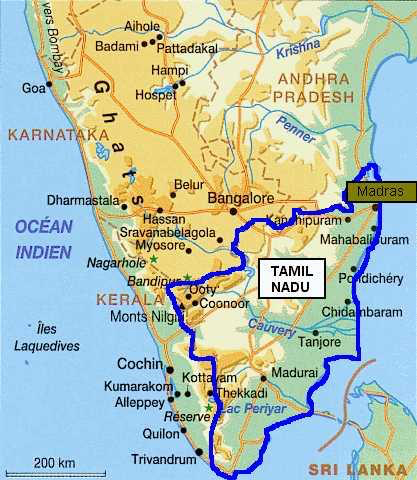 For more information to prepare your travel, please consult our website :
Travel, flights and transfers
Visa
Accommodations, hotels
Indian cuisine and food
Clothing tips
Health
Payment :
For one session: 400 euros
For two session : 750 euros
Cancelling fee : 100 euros per person.
For all information contact: Thomas Vandenheede
GSM : 0474/78.41.87
Download the form:
Deposit and balance to be paid to the account of the ASBL "Sport your health":
IBAN: BE 76 1096 6753 0595
Bookings
Bookings are closed for this event.